Webinar: Work-Life Balance And What To Do About It
In this interactive webinar, we will be examining why achieving work-life balance is so challenging, and what leaders can do to address it – both in terms of leading others and leading ourselves. We will demonstrate how a change in attitude among all parties involved can reduce the ever-elusive work-life balance to a lesser, if not a non-issue. Please join us for a journey into the 53rd week and come prepared for some very light physical exercise that requires just a tiny bit of space.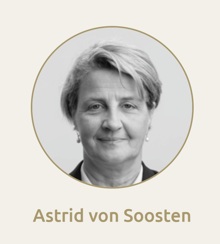 Astrid is the founder and Managing Director of Week53, a company that focuses on developing leadership personalities and change management based on the Japanese martial art Aikido. She is trained as a somatic coach and employs a combination of physical and mental approaches.
Astrid von Soosten, CFRE, is also a partner at Brakeley Fundraising Consultants. She has consulted with numerous international non-governmental organizations, universities, and cultural organizations and has also worked as a frontline fundraiser. In her 25+ years of fundraising career, she spent 10 years in the US.
Astrid majored in Chinese Studies at Ludwig-Maximilians University in Munich and at Fudan University in Shanghai. She has been studying Aikido for 25 years and holds a 4th-degree black belt.
This 90-minutes online webinar is organized on 15 June 2023 at 10:00 (CET). 

UP