We spend more and more time staring at our modern telephones. These portable devices win over traditional home computers or laptops. How can this trend be used by foundations and associations? How do you plan messages that we publish via social media? How to prepare ourselves for the "mobile" channel not only to inform about our activities, but also to raise funds?
Webinar program:
Preparing a mobile strategy for your organization step by step.
Identifying and editing messages that will attract the greatest interest from smartphone users.
Criteria for selecting campaigns and campaigns that will work using the "mobile" channel.
Technological solutions that will make the mobile donor feel safe and confident in supporting our organization.
Examples of the best "mobile" campaigns of social organizations.
In cooperation with the Academy of Civic Organizations Foundation from Warsaw we invite you to two holiday webinars on mobile fundraising conducted by Nick Allen from the Open America agency. Online meetings will take place on 19 July 2018 and 4 September 2018 at 16:00 Central European Time.
We particularly invite people responsible for fundraising and communication. The program has been prepared to reflect the needs of non-governmental organizations that are active in such areas as: protection of human rights, anti-discrimination, watch-dogging, defense of justice and social equality, and democratic state of rule.
Between the first and the second online meeting, you will be able to ask questions and submit suggestions that the speaker will refer to during the second online meeting.
Note – both webinars will be conducted in English without translation.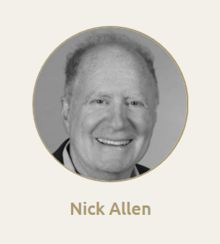 Nick was one of the founders of digital fundraising through his agency Donordigital which helped launch online fundraising programs for UNICEF USA, UNICEF Geneva, UNHCR, Amnesty USA and Amnesty International, Human Rights Campaign, the American Red Cross, the Humane Society of the U.S. and many others. Nick has helped organisations raise over USD $100m. Today Nick is founder and president of Open America, which uses mobile, digital, face to face and other channels to raise money for UNICEF USA, Humane Society of the United States, WWF US, and the American Civil Liberties Union (ACLU). As a regular masterclass leader at the International Fundraising Conference in the Netherlands, Nick worked with Marcelo Iniarra to start Innovation Camp at IFC. He lives in Los Angeles but travels widely for clients, conferences, and fun.
These 2 x 60-minutes online webinars are organized in cooperation with the Academy of Civic Organizations Foundation on 19 July 2018 and 4 September 2018 at 16:00 (CET) and its recording is available to program participants..